It's been a great year for crypto but as usual it's been a crazy ride.
It helps to understand from first principles how these volatile markets will try and shake you out of your profits.
Why do crypto currencies even have the ability to go up 10 times, stocks never do!
It's because of the intersection of…
– Limited supply, so when demand is strong a lot of buyers are chasing a small amount of sellers.
– The "wealth effect" where holders of BTC and ETH feel rich AND overconfident about their investing skills after having a win.
– Tribalism and popularity – the more a coin goes up the more attention it gets, making it go up more, which gets more attention in a positive feedback loop.
Coins are either benefiting from this feedback loop or being hurt by not being part of it.
The problem happens when something gets so popular that everyone buys it, then it goes down, and by the time it starts to recover the new hot thing has replaced it.
This happens over and over again.
NO YOUR CRAPCOIN ISN"T COMING BACK.
NO YOUR COPY OF A COPY OF DOGECOIN WITH A SLIGHTLY CUTER LOGO ISN'T GOING TO "DO A SHIBA INU"!
NO YOUR NFT IS NOT A HEIRLOOM ASSET. IT'S A CARTOON OF AN APE FFS GROW UP!
So let's examine the things that currently suck.
Defi has been in the Toilet since March, down 80% from highs, and down 53% since the May top against ETH.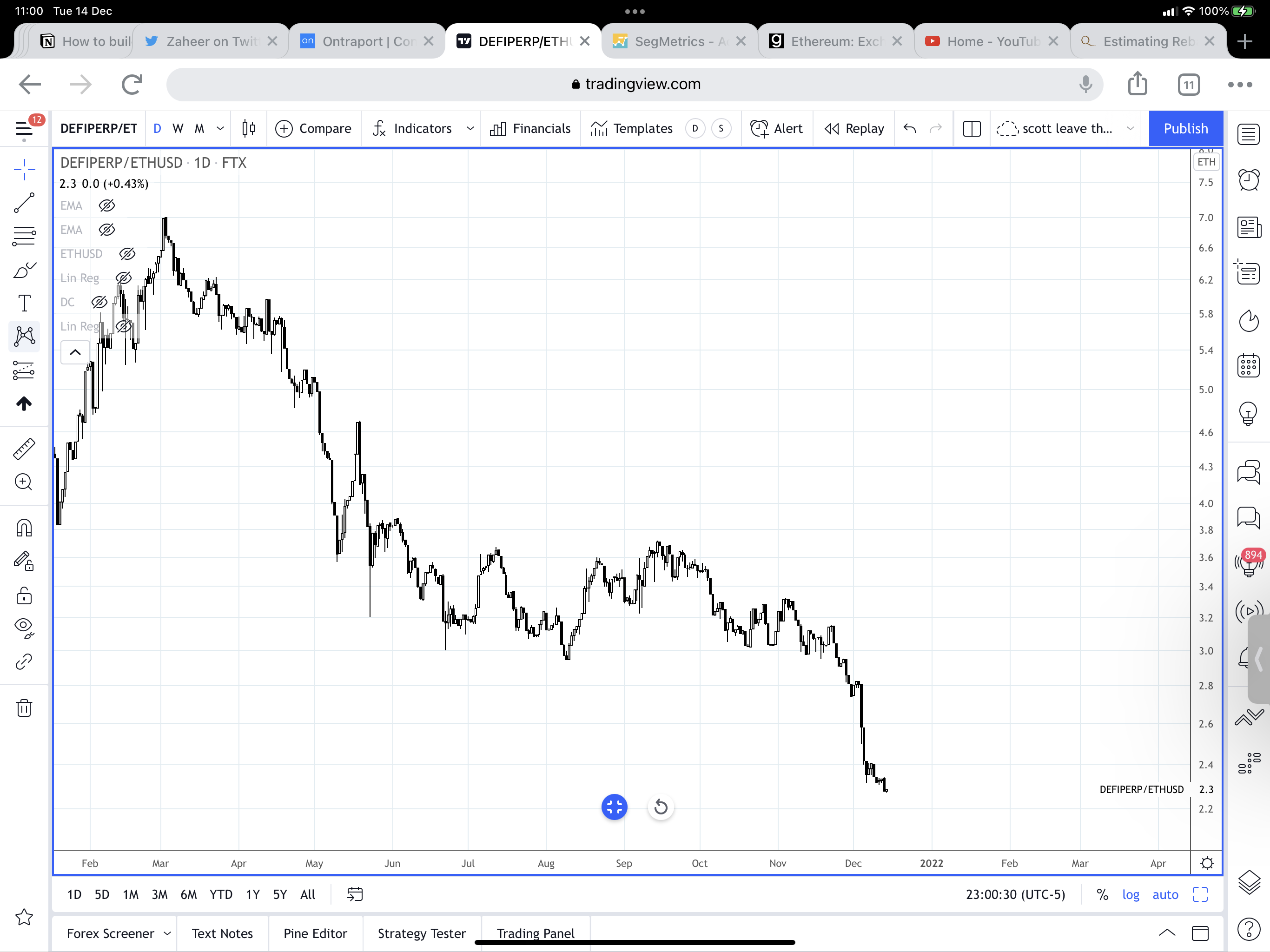 NFT's have unsurprisingly beem bot in the butt. Anyone paying 1 million USD for a .jpeg of a pet rock is a moron and gets what they deserve.
No it's not "art" you imbecile it's a copy of a drawing of a pet rock. You are the butt of a joke, not an art investor.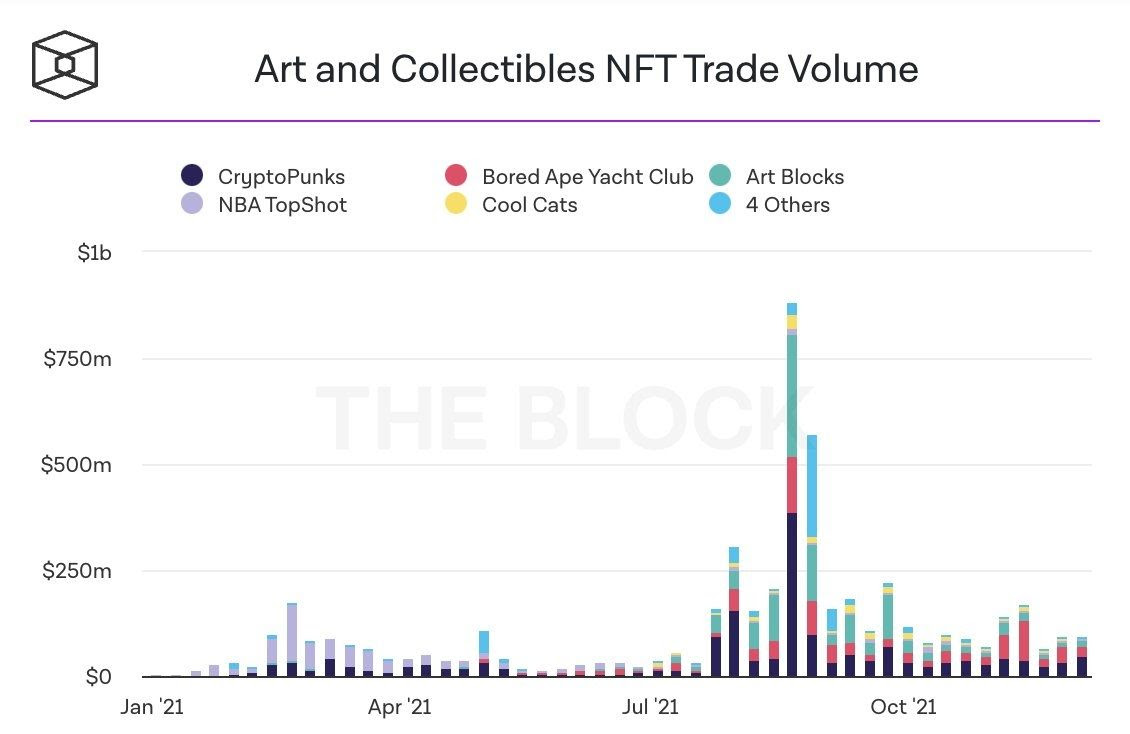 Volumes are down to pre-bubble levels and when people email me every day saying why I don't cover NFT's in my emails it's because I think most are an egregious scam and I won't be part of it.
When a bear market hits liquidity is going to be zero for many of these things. Do NOT hold. It they have no utility in
the Metavers of gaming world, think twice before you invest.
Meme coins have had their day in the sun, and it's not coming back. Shib, Elon, DOGE and all the rest have universally terrible charts.
DOGE down nearly 80% from highs. Ugh.
The SOLANA ecosystem, small coins running on the SOL blockchain has been brutalized.
And last, but not least… the dinosaur coins from 2017 also suck.
VET down 64%
LTC down 60%
BCH down 71%
XLM down 62%
EOS down 77%
So what's my point?
When something reaches a peak of popularity and then suffers a big drawdown the odds are high that it never recovers properly, or recovers so slowly that other things have mooned in the meantime.
HODL, as it applies to altcoins… is makes no financial sense.
You see, HODL works fine for BTC but terrible for alts.
And that's the biggest mistake I see made in crypto investing.
I speak to investors every day stuck in XRP, XLM, LTC or some other crappy remnant from the land that time forgot who simply won't sell them "in case they come back."
The pattern is clear. Once something gets super super popular it reaches a price that's quite outrageous and then THATS IT.
After a big peak, they decline 60-80% and hover in zombie-coin-land forever.
There IS a solution though.
Don't fall in love with them. Treat them like one-night-stands and not romances.
Tag and release.
Hold 'em while they go up, and ditch them when they start to go down.
Get the emotions out of your trading decision. Don't get stuck like a loser in some coin that's never going to come back.